Full steam ahead!
I couldn't resist posting the nostalgic advertisement (below) placed the in the 1974 street directory.
We frequently sailed to Liverpool on these ships.
They were very popular in Northern Ireland.
I seem to recall that it took ages for the ferries to negotiate the series of docks at Liverpool!
Do any readers have memories of their voyages in the MV Ulster Prince or MV Ulster Queen?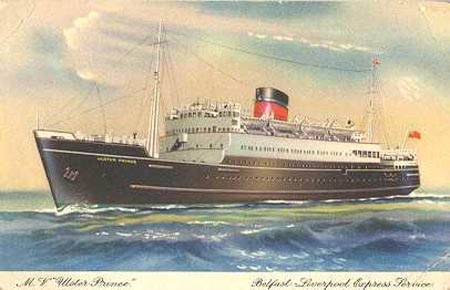 I believe there was an MV Ulster Monarch, too.
The Belfast Steamship Company was taken over by P&O in 1975.
First published in May, 2010.