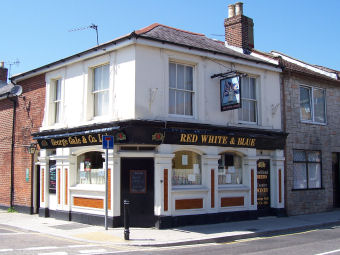 Congratulations to Karen Murphy, landlady of the Red White & Blue bar at Southsea, near Portsmouth, Hampshire, on
winning the latest stage
of her fight to air Premier League games using a foreign TV decoder.
Karen Murphy had to pay nearly £8,000 in fines and costs for using a cheaper Greek decoder in her Portsmouth pub to bypass controls over match screening; but she took her case to the European Court of Justice.
The ECJ now says national laws which prohibit the import, sale or use of foreign decoder cards are contrary to the freedom to provide services.
We ought to be able to ban this sort of nonsense ourselves anyway, without having to resort to the European Union.
The decision could trigger a major shake-up for the Premier League and its current exclusive agreements with Sky Sports and ESPN, and pave the way to cheaper viewing of foreign broadcasts for fans of top-flight English games.
Organizations like Sky Sports and the Premier League have far too much power and influence. Why shouldn't David challenge Goliath?