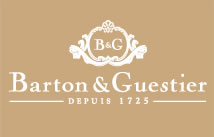 Next week I'll be posting my article about the Bartons of Straffan House, now known as The K Club, in County Kildare.
The K Club is owned by Sir Michael Smurfit KBE, born at St Helen's, Lancashire.
The lineage and prosperity of the Bartons is quite remarkable, Thomas Barton having established what is now the
oldest wine merchant in Bordeaux
, France.