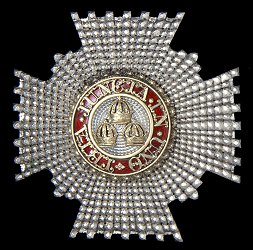 I wonder how many listeners of the Today Programme will be visiting
the Cabine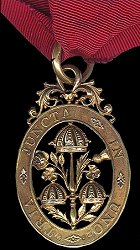 t Office
website today? John Humphries interviewed an official this morning about the disclosures, initiated under the auspices of "open government".
A cursory scan of the High Earners pay list tells readers that the List is varied, including the most senior staff from every department of state, including the CDS (Chief of the Defence Staff), CGS, First Sea Lord and many other senior military personnel.
The only entry for Northern Ireland would appear to that of Sir Jonathan Phillips
KCB
, lately Permanent Secretary, Northern Ireland Office, 2005-10.
The breast star, civil division, of Knight Commander of the Most Honourable Order of the Bath (KCB) is at the top; while the Knight Commander (civil division) Badge is to the right.