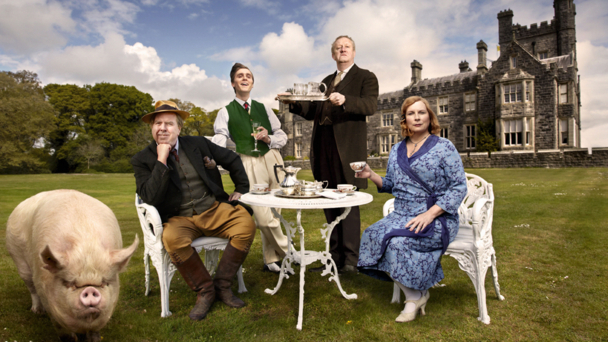 I'm eagerly anticipating the
new period comedy series
to be broadcast on BBC One shortly, Blandings, based on the books by Sir P G Wodehouse KBE.
As far as I know, the first episode begins on Sunday, 13th January, 6.30-7pm.
Many of my friends and readers will be aware that Wodehouse is possibly my favourite writer of his
genre
; and that I am particularly fond of Crom, too.
Set in 1929 in the fictional Blandings Castle, Timothy Spall OBE plays the amiable but befuddled 9th Earl of Emsworth (Clarence to his friends).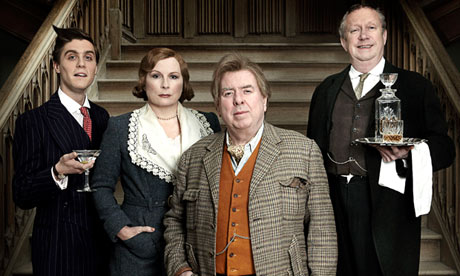 Jennifer Saunders stars as his indomitable sister, Lady Constance Keeble (Connie).
Blandings was filmed on location at
Crom Castle
, County Fermanagh, with the support of Northern Ireland Screen.
THE EARL OF ERNE KCVO; NOEL JOHNSTON; JENNIFER SAUNDERS; ARLENE FOSTER MLA; JOHN, VISCOUNT CRICHTON
Crom Castle is the seat and family home of the
Earl and Countess of Erne
.